Having a convenient, reliable service to hire lenses through is something I've always wanted to find. You never know what will happen and if you suddenly find yourself with a broken lens before an important client shoot, you need to find another one pronto!
I'd hired equipment before through Calumet, and whilst their service was good and I was pleased with it, the fact that I don't live in London meant that they weren't a very convenient choice for me. I asked around online for recommendations, the one name that kept popping up as highly recommended was
Lenses For Hire
. So when I had a client shoot booked in late February just after my beloved Canon 50mm 1.4 broke, I knew where I was going!
The service was quick, efficient and easy to understand, and after a great experience hiring the 50mm I wanted to document my second hire with them, Canon's 35mm f/1.4 L which I hired for use at a
wedding
. So here we go!
Using the website
In the past I've found lens hire websites a nightmare to navigate, ridden with hidden costs (deposit, insurance) and just plain confusing as to how the hire process works. With Lenses For Hire, the second you are on the site you have two choices: start looking at their lens selection or read their quick guide on how the process works. No questions here!
Each individual lens page has a calendar so you can instantly see if they have the lens you want on the day you need it. There's also a drop down so you can immediately see how much it will cost you for the time frame you need it also. Need reviews to help you choose? They have links to external sites to help you make your mind up.
Once added to the basket, there is a step-by-step process that takes you everything you need to know: the dates you've chosen for your hire, the dates that it will be sent to you and returned back to them, and a detailed breakdown of the cost. To my delight there were no hidden charges - the only thing added on at the checkout are the costs of the courier.
Receiving the lens
I went for the budget delivery option which ensures you receive your lens by 5.30pm the day before your hire starts. I got an email and text message from DPD which let me track the delivery of my parcel or request it was delivered with a neighbour if needed, and it arrived well in time. The parcel was also instantly assessed and approved by one of my cats (!)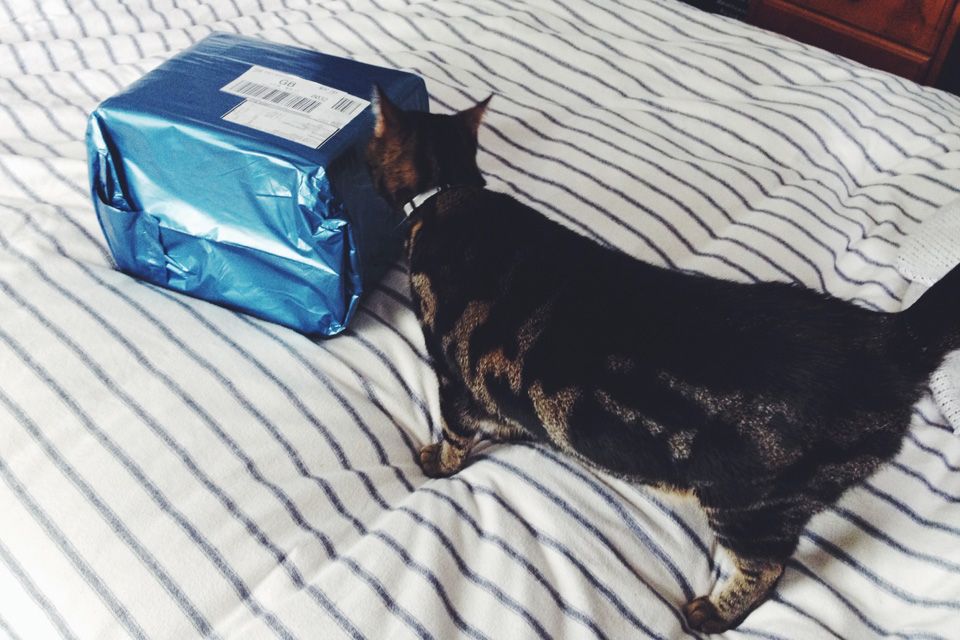 Packaging & what's included
The lens arrived in a cardboard box wrapped in postage bag, tightly surrounded by a good few inches of dense foam on all sides. Both lenses that I have rented were supplied with both a lens bag and a lens hood, which I was pleasantly surprised to see when I rented the 50mm 1.4 (this lens does not come with a bag and hood as standard when you buy it). To top it all off, they are protected with good quality Hoya Pro-1 filters.
Also included are a lens manual, the case for the filter, a return address label, another plastic postage bag and a checklist so you can make sure you return everything that was sent to you.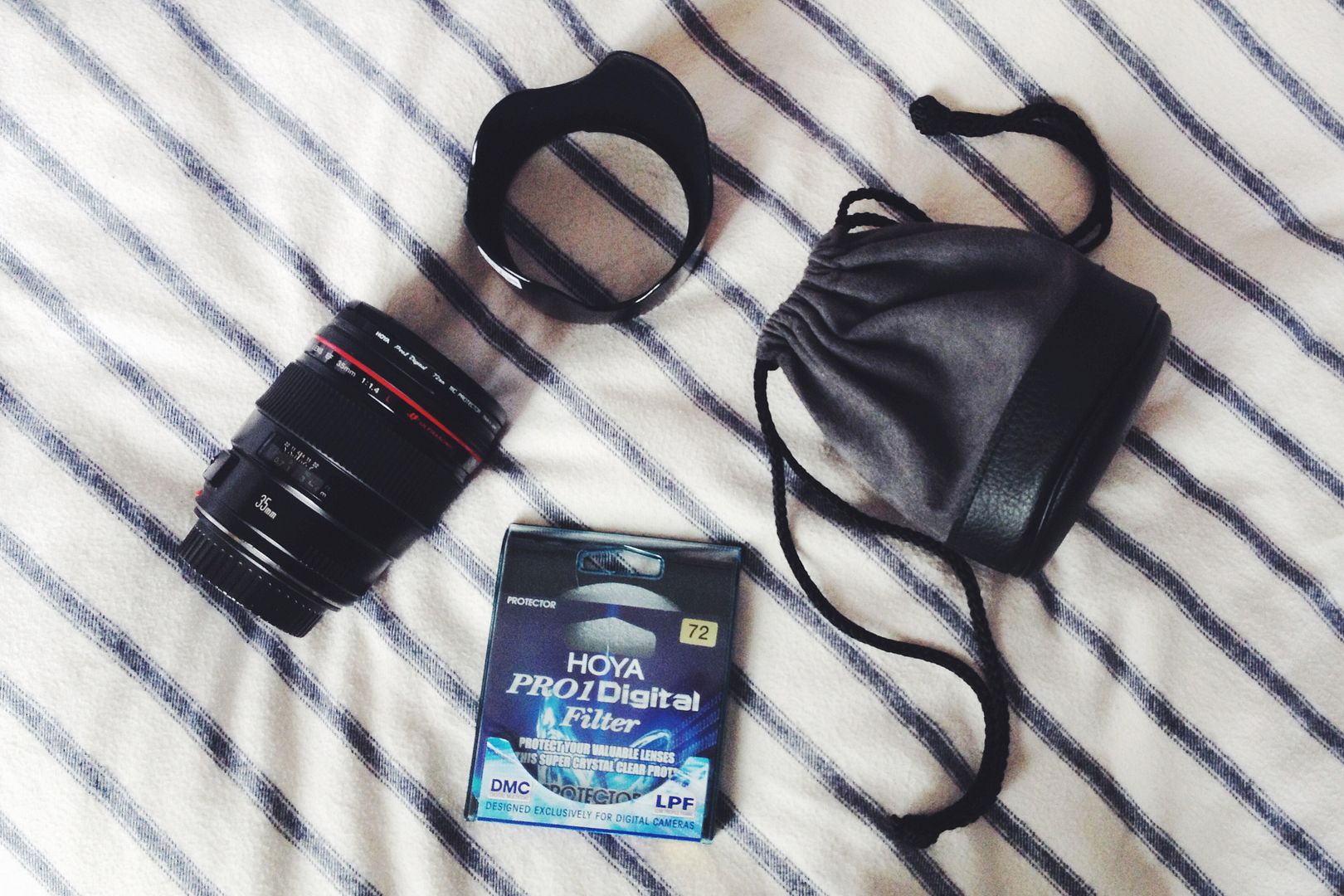 Returning the lens
I'm not a fan of waiting for couriers to pick up things from my house as it means I can be under house arrest all day, so I opted for the self-return option for convenience. As mentioned, the lens came packaged with everything I needed to return it, so all I needed to do was pack it up, head to the post office and send it back Special Delivery Next Day, which for the 50mm 1.4 was £9 I believe, and for the 35mm, £14 due to the increased postage insurance needed.
They ask that you send them the tracking number, and once they receive the lens they let you know via email.
Lenses For Hire
test each lens after receiving it back and email you to let you know how that has gone. I really liked this touch because it gave me assurance that the next time I hired a lens from them, I would know it would be working order after the last person's use of it.
Conclusion
Well, this one might be a bit obvious as I have used them twice now, but I have to say that I highly, highly recommend Lenses For Hire and will be using them for all of my future lens rentals!
The only downside that I feel I should mention is that they don't rent out third-party lenses (Canon & Nikon only), which is a shame because I really wanted to try out the Sigma 35mm 1.4 Art as it had been highly recommended to me by others. However, I am more than happy to overlook this given the exceptional service and convenience of every aspect of the process.
Have you rented equipment before? How did you find it and where did you go?
Despite my glowing review, I am not affiliated with Lenses For Hire in any way :-)